For most people the Ferrari F40 is the red Italian supercar hero of the 1980's: fast, crazy, exaggerated, but for me the top of the podium in that category goes to the much less known 288 GTO. The F40 is built like a race car, people expecting creature comforts walk away disappointed. Underneath the carbon fiber skin covered in slightly rippled Rosso Corsa paint there is tha uncouth, primitive nature of a competition car, a purpose thinly coated with a veneer of sophistication. It is almost as if the F40 says: I am indeed ugly underneath, and who cares?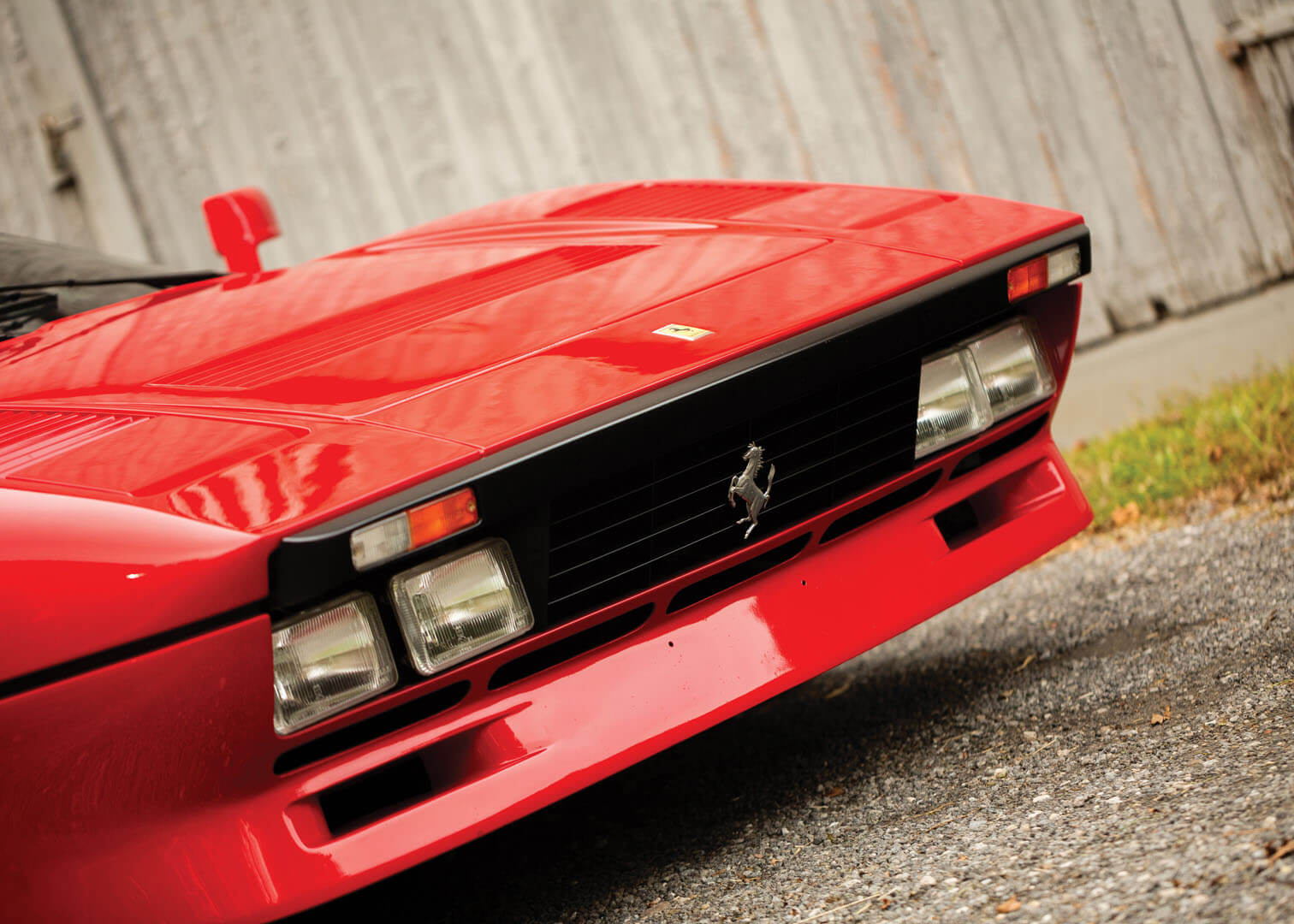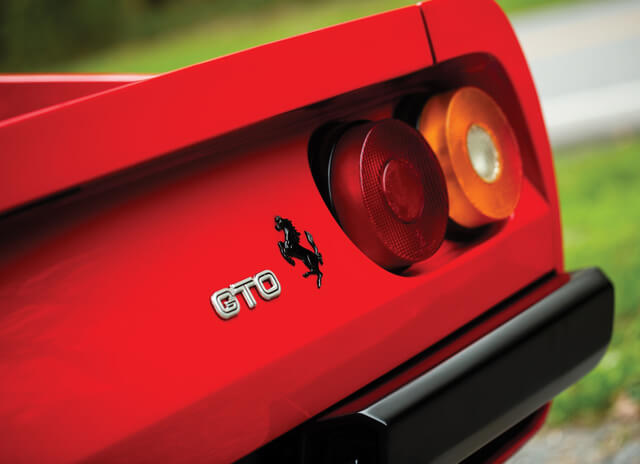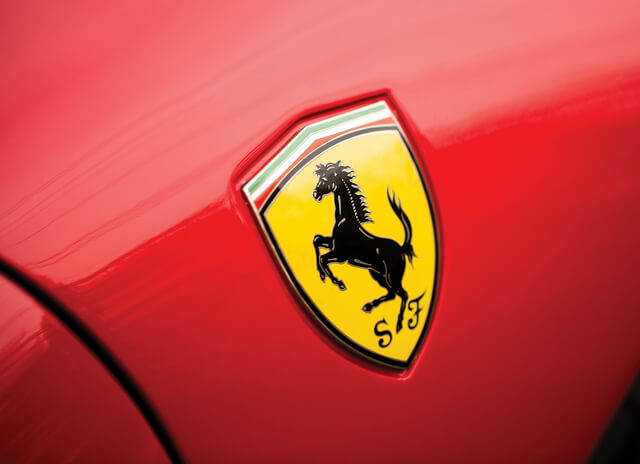 The 288 GTO was born out of a desire to build a car which could be competitive in the newly formed Group B. And group B was where everyone wanted to be: Audi, Peugeot, Lancia, Ford, Opel, Porsche… The new regulations made it simpler for manufacturers to create shorter production runs (200 units) of the base vehicles, leaving more money for seriously crazy racing development. Ferrari knew it could beat most of the other car makers involved in group B racing, and it began to work on a car which would help them do just that. It also decided to call the car GTO, for the first time sicne the iconic 250 GTO.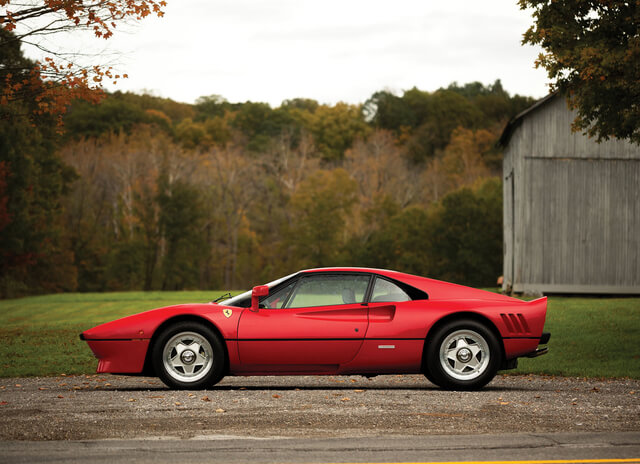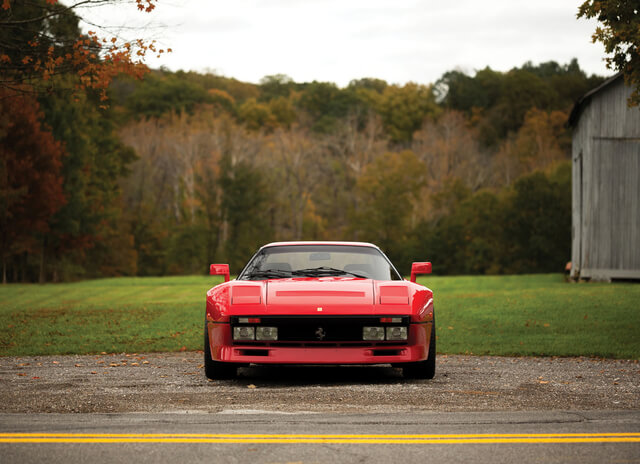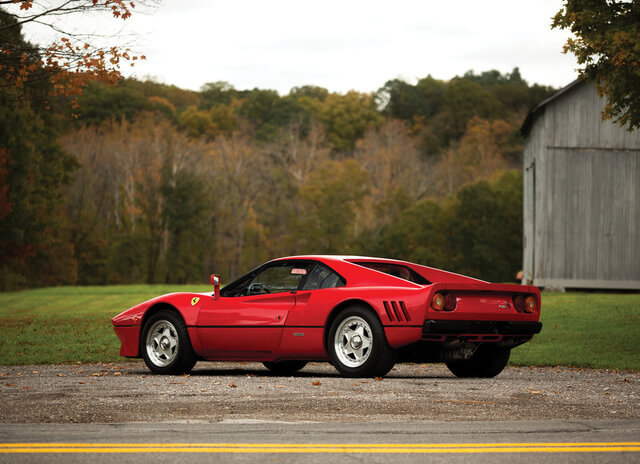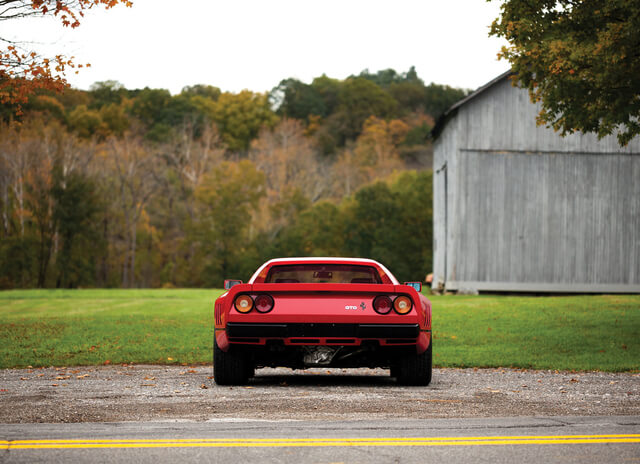 Built on a tough tubular steel chassis, it boasted a wheelbase longer than the production 308 GTB, and it had four-wheel independent suspension. The new Tipo F114B mid-mounted V-8 engine was installed longitudinally rather than transversely, and it produced 400 hp thanks to four valves per cylinder, Weber-Marelli electronic fuel injection, twin IHI turbochargers, and dual Behr intercoolers. The doors, trunk, and engine cover were all covered in lightweight aluminum, while GRP and a carbon compound formed the rest of the bodywork – a taste of the carbon fiber to come.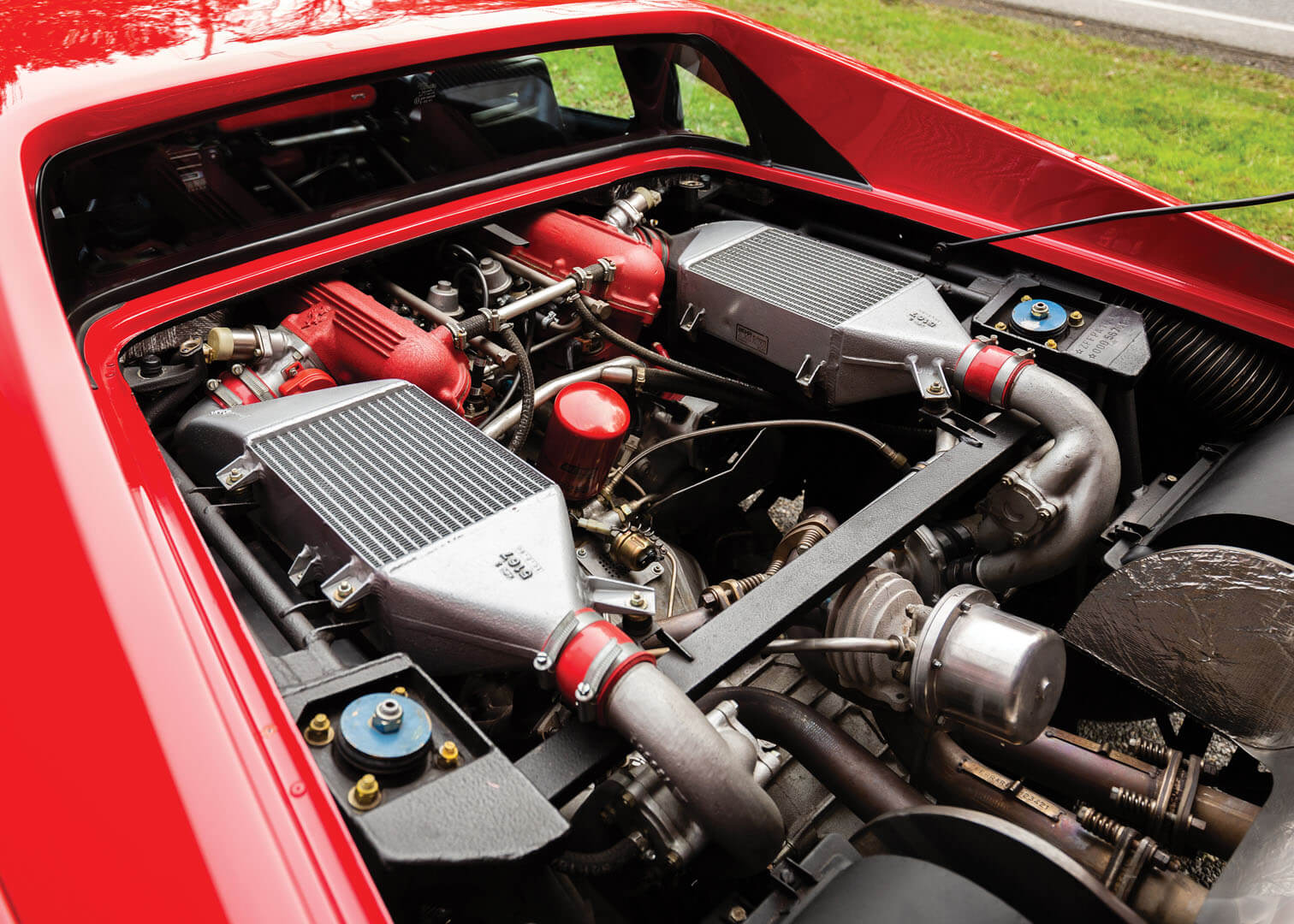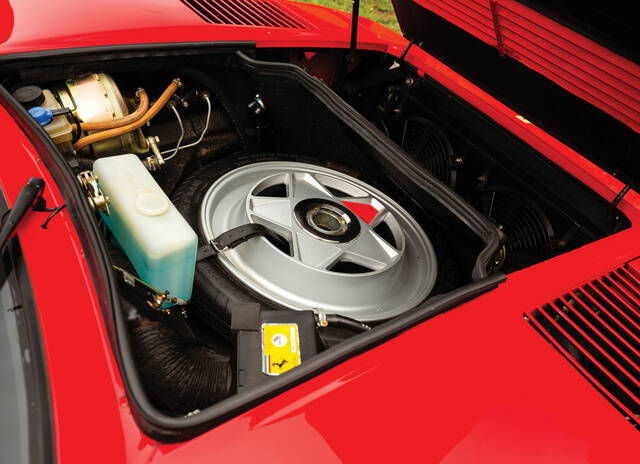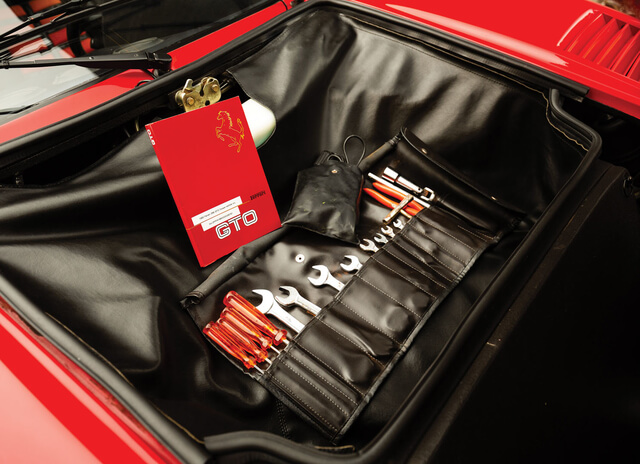 The car looked a bit like the 308 GTB, but it was much more aggressive, with large flared wheel arches needed on account of the bigger wheels, 8-in. wide at the front and 10-in. wide at the rear. Larger spoilers were also fitted front and rear, the result of extensive wind-tunnel testing. The rear fenders had three vertical cooling slots behind the wheel, an obvious tribute to the great 250 GTO.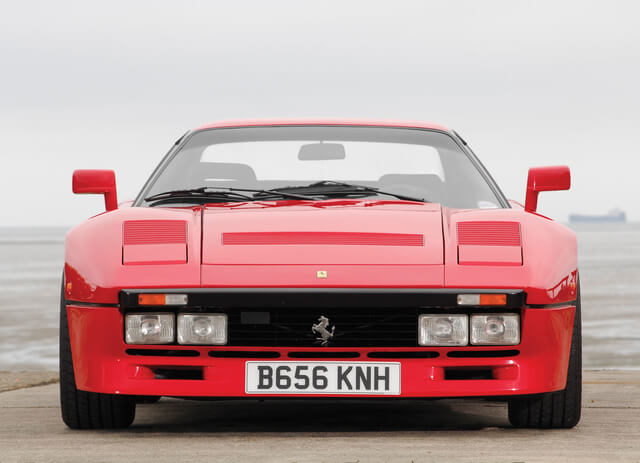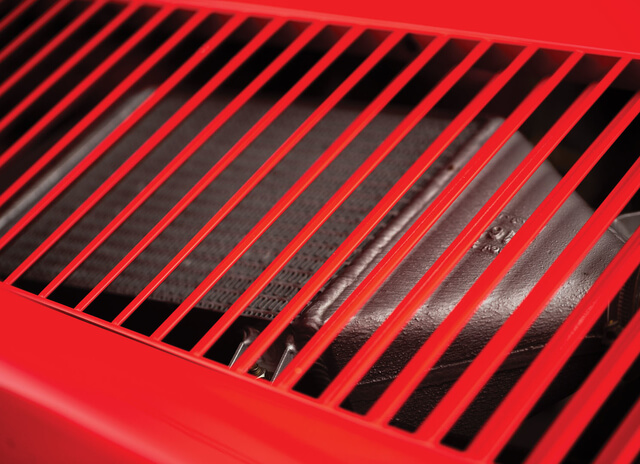 Due to a multitude of reasons, and not just several fatal crashes, group B was canceled in 1987 and almost all manufacturers were left with rally and racing cars they did not need. Ferrari had already made a decision, in 1984, that entering group B racing would ultimately be futile, and, when left with a completely developed car, to produce it in a short series for faithful customers, but as a road-legal vehicle. To that end the 288 GTO received leather seats, electric window lifters (s an option) and an air conditioning unit. 272 cars were built and, later, six Evoluzione examples. Among famous owners was one Niki Lauda. In the early 19990's, when I asked Jeremy Clarkson which car was the greatest car of all time in his opinion, he immediately answered: "the Ferrari 288 GTO". And why? "Because it is."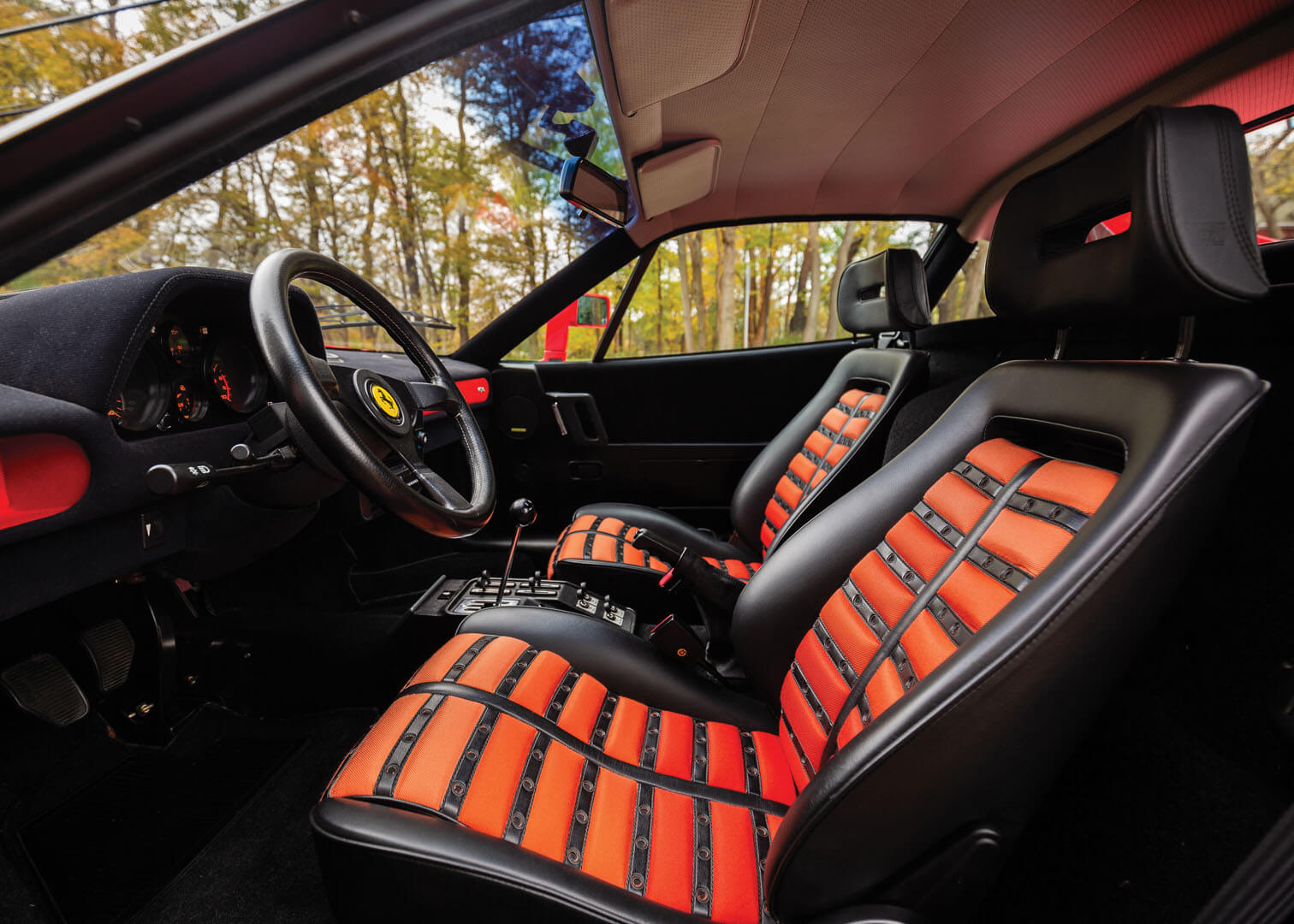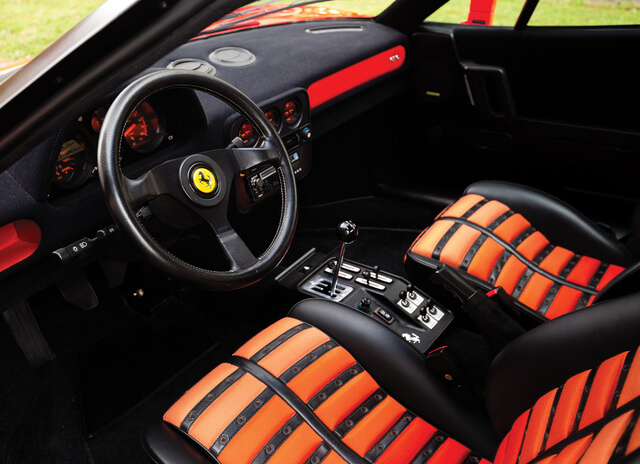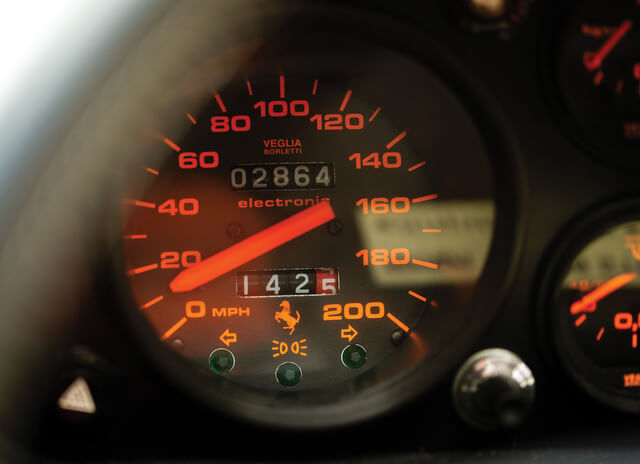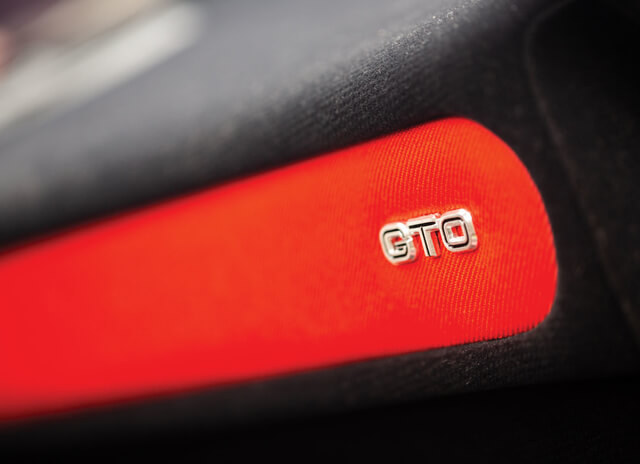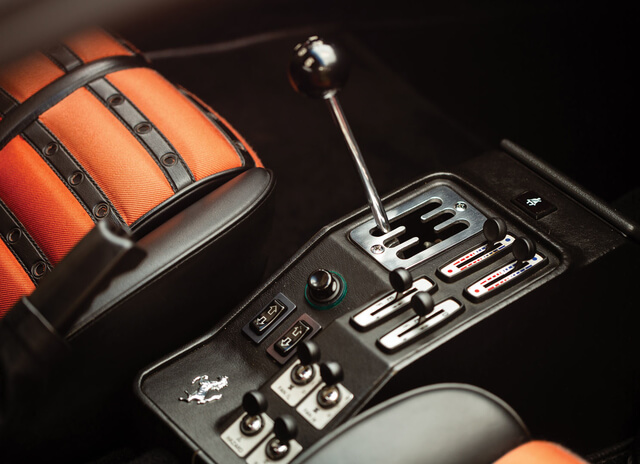 The turbocharged Ferrari, which now fetches prices of between $3,200,000 and $3,600,000, could reach 100 km/h from a standstill in around 5 seconds, did the 0-200 km/h sprint in 15 seconds, and had a top speed of 304 km/h. Today the figures do not seem like much, but back in the day they were mind-blowing. It was simply one of the fastest street-legal cars on Earth.