Arriving this fall, all-new 2020 Mustang Shelby GT500 is the most powerful street-legal Ford ever with a supercharged 5.2-liter V8 engine, producing more than 700 horsepower. Capable of mid-three-second 0-60 mph and sub-11-second quarter-mile scores, Shelby GT500 features the best Mustang track times, the best cornering and the largest brakes of any American sports coupe thanks to tech transfer from Ford GT and Mustang GT4 racing programs; this includes a segment-first dual-clutch transmission.
Shelby GT500 starts with a supercharged 5.2-liter aluminum alloy engine built by hand. To keep the intake air cooler and deliver a lower center of gravity, the engineering team inverted a 2.65-liter roots-type supercharger with air-to-liquid intercooler tucked neatly in the V8 engine valley. Like in the already available Ford Shelby GT350, the aluminum alloy block features weight-saving wire-arc cylinder liners and high-flow aluminum cylinder heads, plus larger forged connecting rods, improved lubrication and cooling passages. Beneath that, a structural oil pan adds strength, reduces vibration, and features a patented active baffle system to keep oil where it's needed.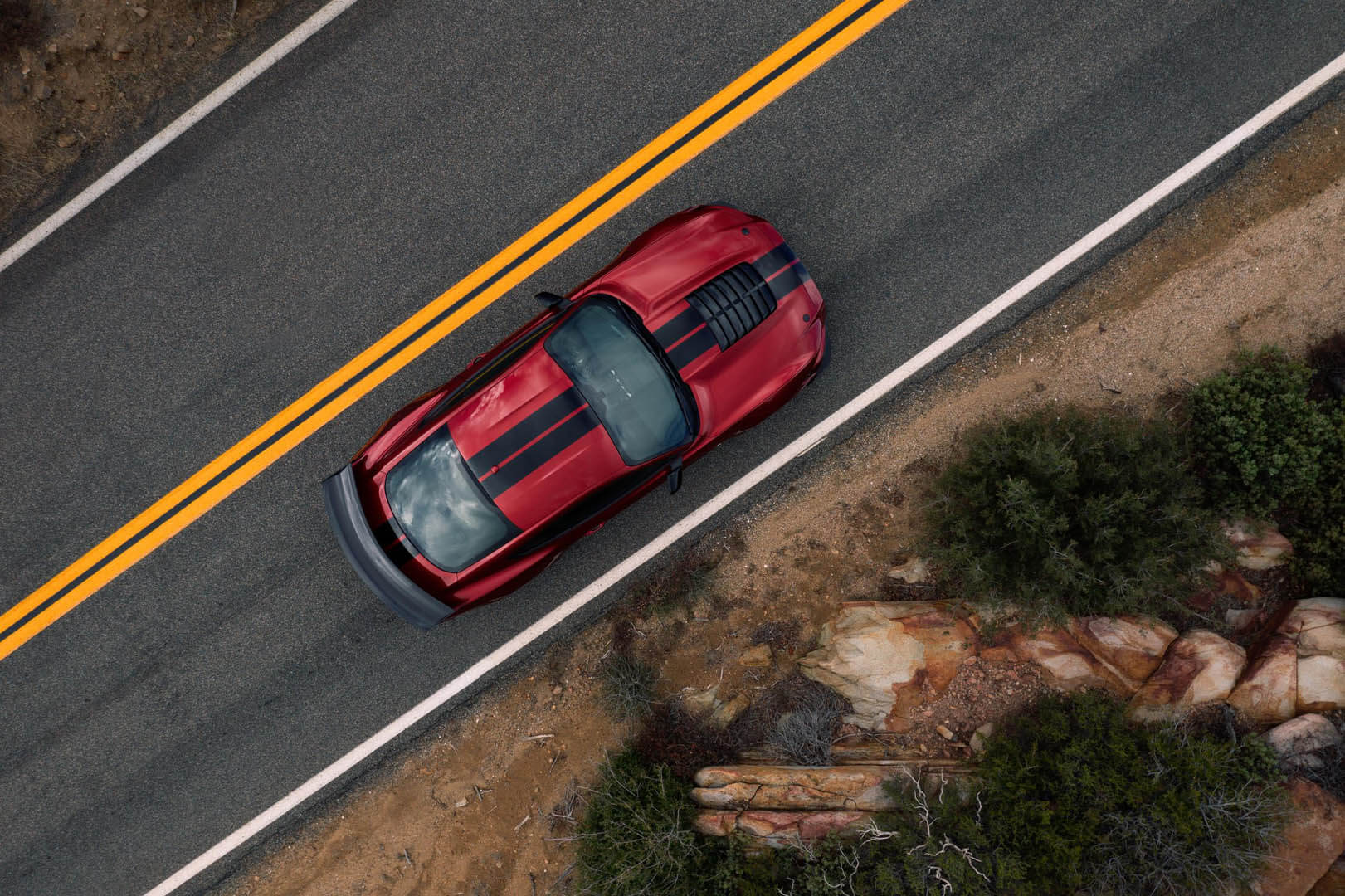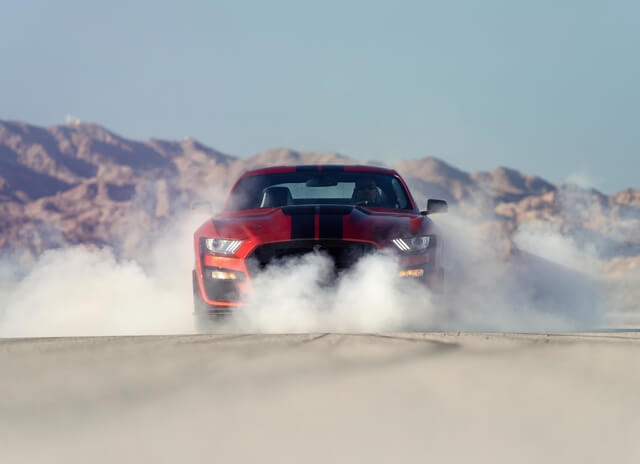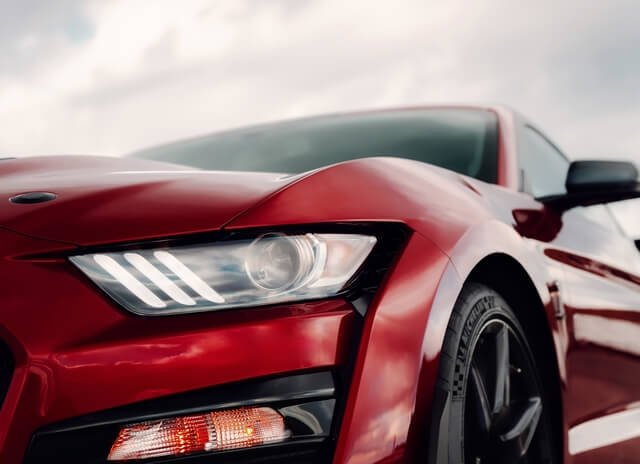 To channel power and torque to the unique carbon fiber driveshaft, Ford Performance utilized the experience from the tuning of its Ford GT supercar's dual-clutch transmission. The engineers selected a Tremec 7-speed dual-clutch transmission, which is capable of shifts in under 100 milliseconds, markedly faster than any manual gearbox. This dual-clutch transmission is designed for a number of drive modes, including normal, weather, sport, drag and track, and activates features like line-lock (for burnouts prior to quarter-mile launches) and launch control through selectable Track Apps.
Shelby GT500 takes advantage of revised suspension geometry, a new electronic power steering unit and lighter-weight coil springs front and rear. Next-generation active MagneRide suspension is installed, along with the latest in advanced drive mode technologies from Ford Performance. The result is the highest-ever lateral acceleration from a Mustang for greater track performance and driver control.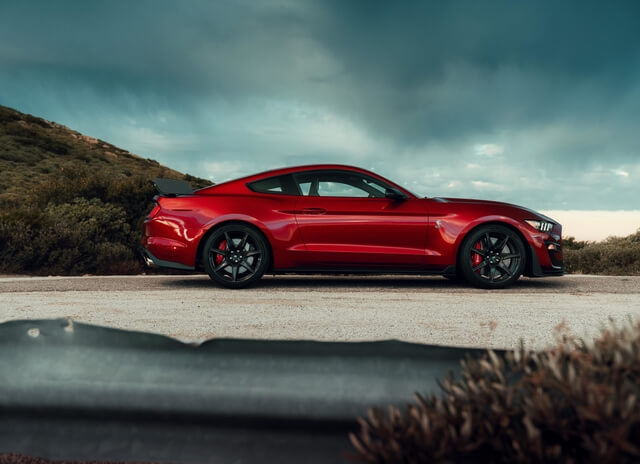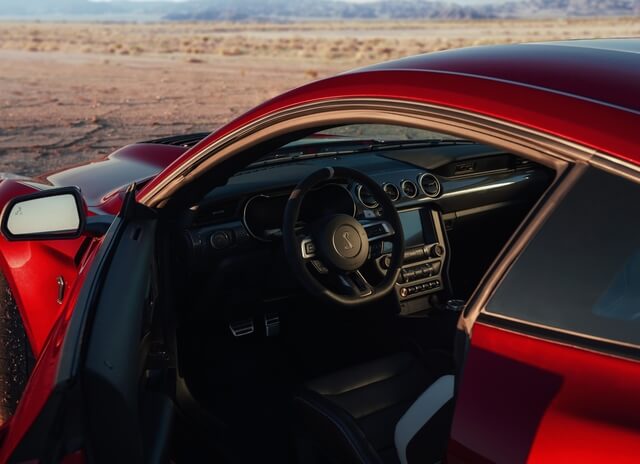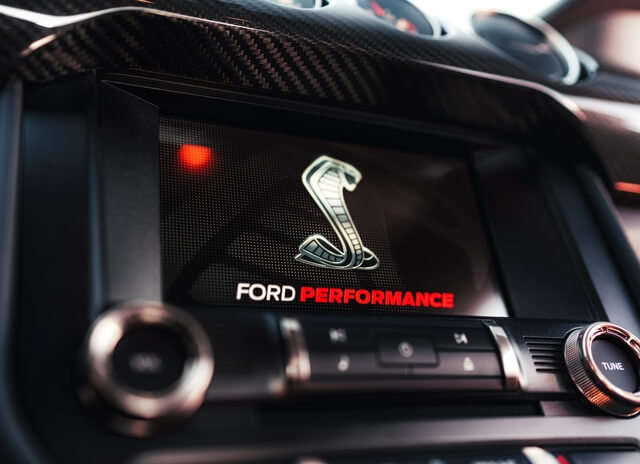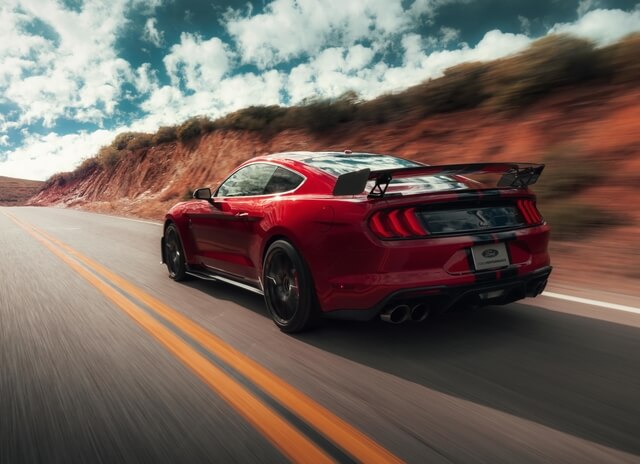 Putting all this chassis hardware to the pavement, custom Ford Performance-spec Michelin Pilot Sport 4S tires and more aggressive Pilot Sport Cup 2 tires feature unique compounds and tread. To provide track-ready stopping power, massive 420-millimeter two-piece rotors are added – the largest of any domestic sports coupe – plus larger, stiffer Brembo six-piston calipers. With 20 percent more swept area than the Shelby GT350's, these brakes have more than 30 percent additional thermal mass in the front corners, and it should show on track.
Two handling packages with increasing levels of capability are offered for the all-new Shelby GT500. An available Handling Package includes adjustable strut top mounts and spoiler with a Gurney flap. For the truly hardcore enthusiasts, an available Carbon Fiber Track Package features exposed 20-inch carbon fiber wheels with 0.5-inch-wider rear wheels (11.5-inch), custom Michelin Pilot Sport Cup 2 tires, adjustable exposed carbon fiber GT4 track wing and splitter wickers with integrated dive plane. The rear seat is deleted to reduce weight.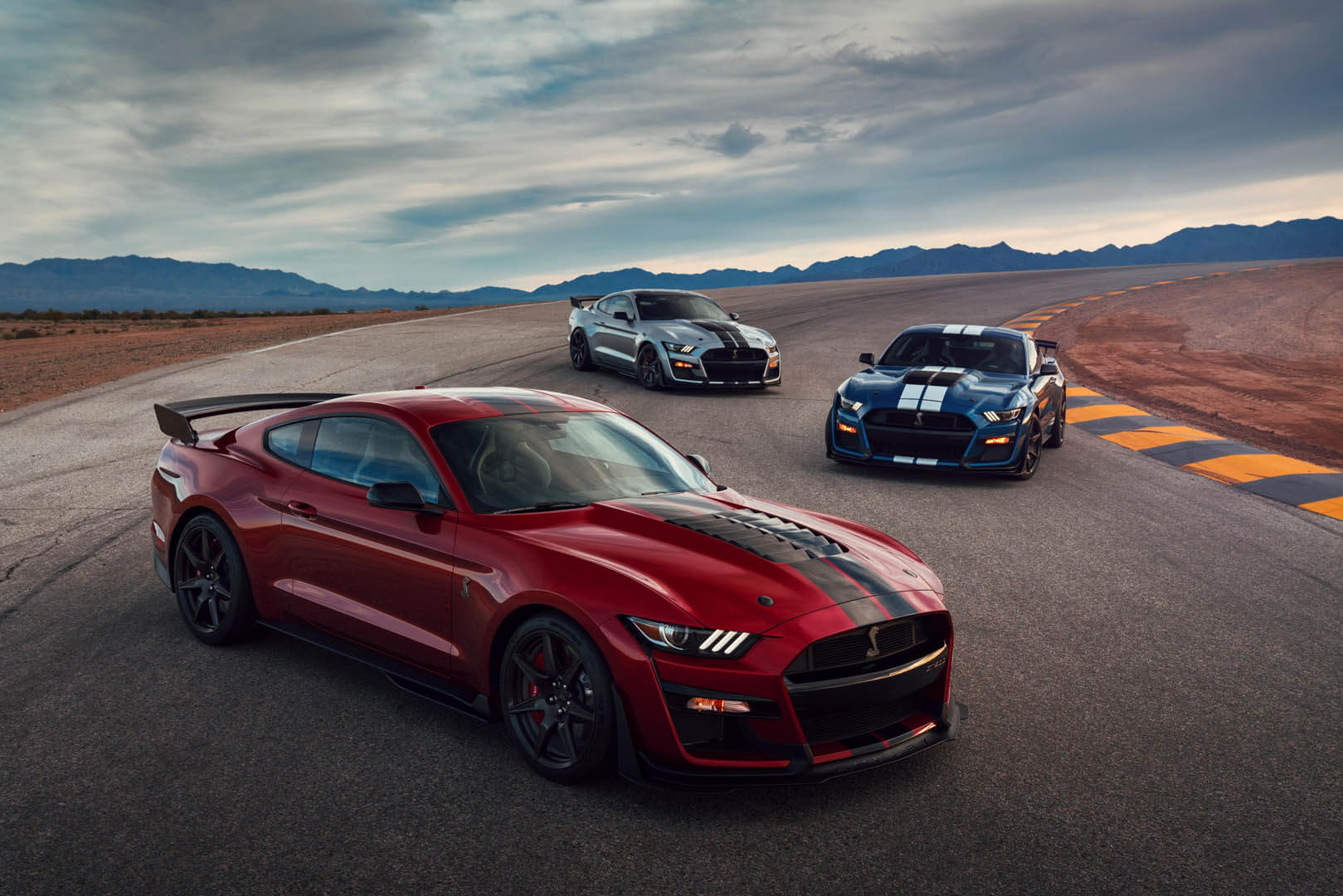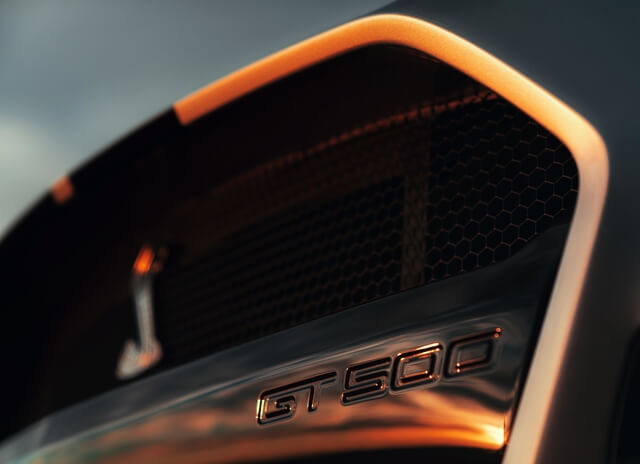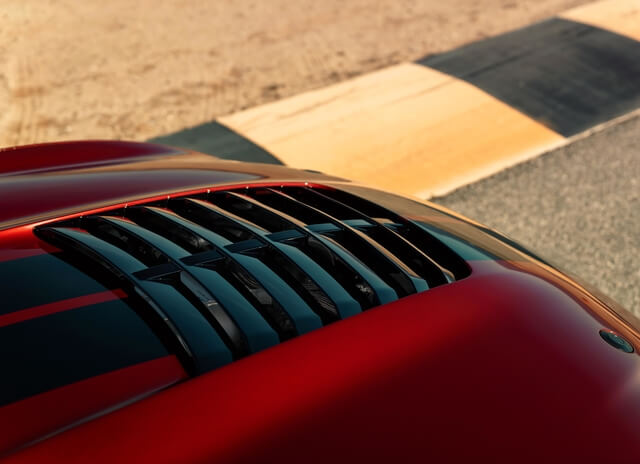 The car's aerodynamics were honed in the Ford Performace special wind tunnel, normally used by racing teams. Large, angular opening which deliver the very much needed cooling and intake air were patterned on air intakes of modern jet aircraft. The large louvered hood vent is equipped with a removable rain tray which, once removed, paves the way for improved downforce and even better cooling.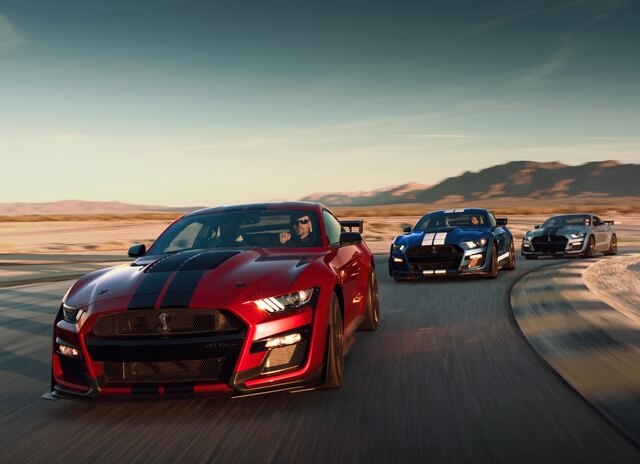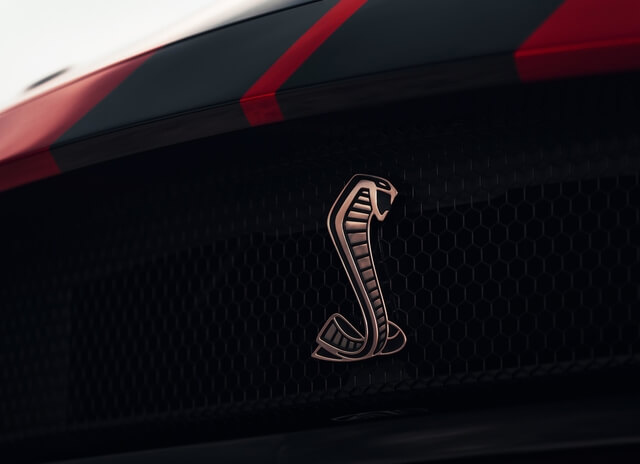 Shelby GT500's purpose-built cockpit boasts race-inspired premium materials and unique finishes worthy of its world-class power. Premium touchpoints include an available exposed carbon fiber instrument panel appliqué and new door panel inserts in Dark Slate Miko® suede with accent stitching. Available Recaro racing seats with firm side bolstering and pass-throughs for safety harnesses offer the highest level of performance. For those looking for even greater comfort, power-adjustable seating with Miko suede inserts is offered.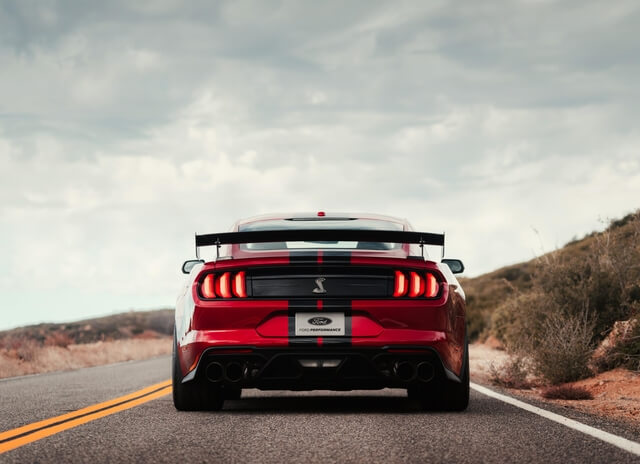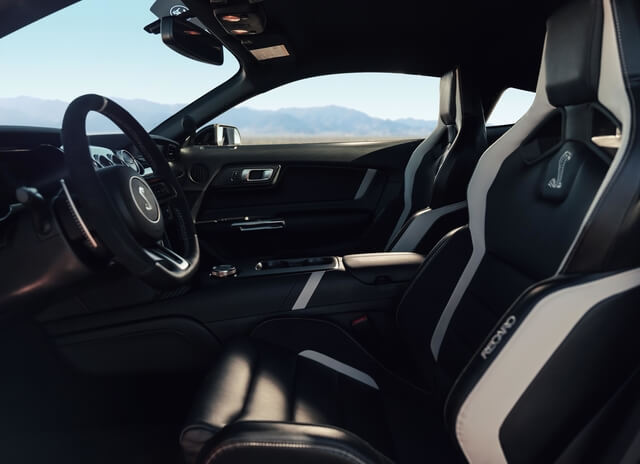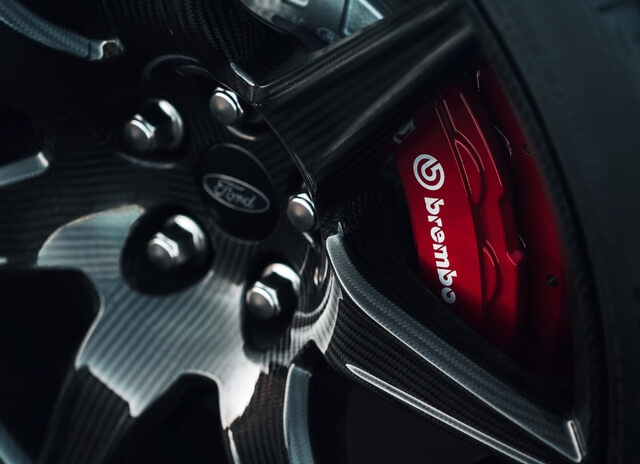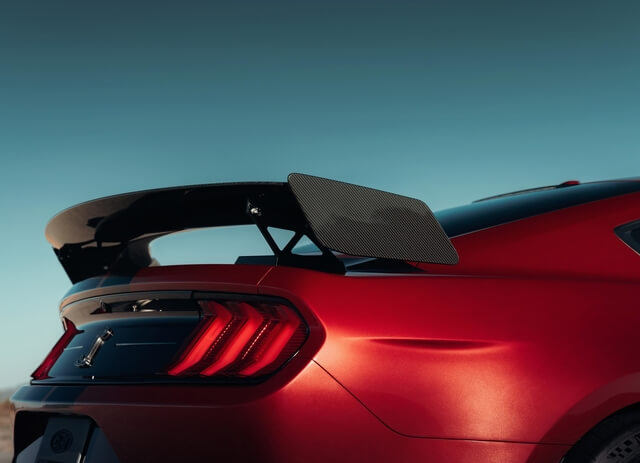 More information: www.ford.com